Print and Finish
Digital Label Presses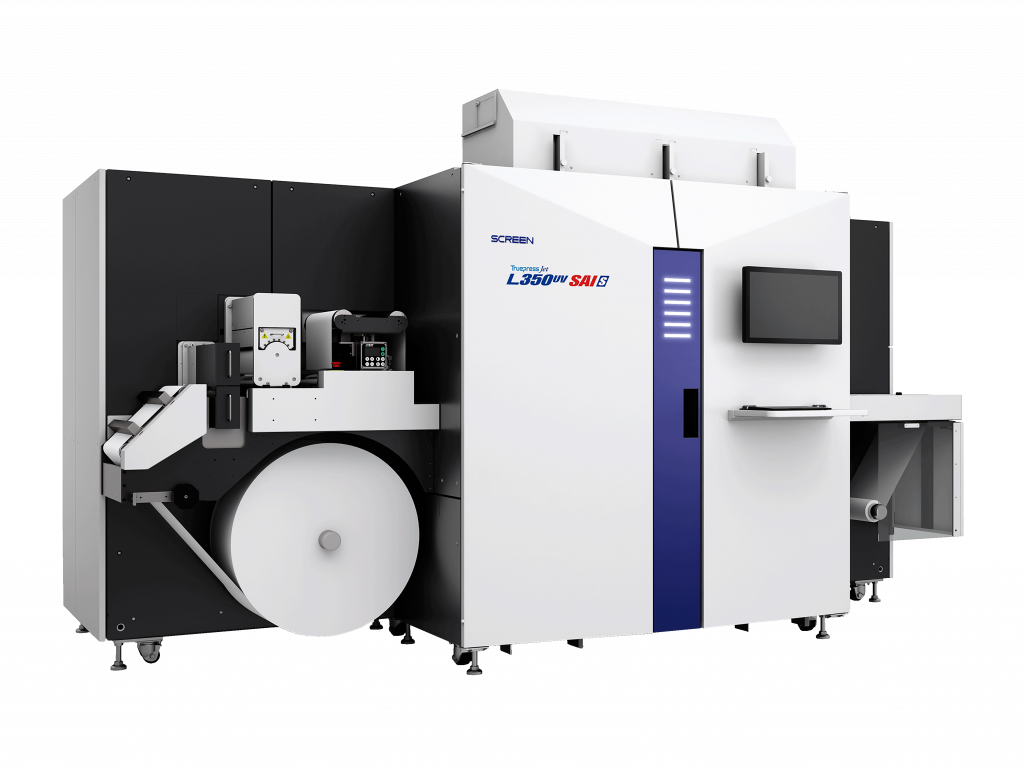 Digital Label Presses
Digital inkjet label printing offers special advantages and applications in the label printing market. Jet Technologies is committed to the Screen GP range of presses that are ideally suited to this market.
Product Range
L350UV SAI LM
The L350 is now available in a low migration option to meet food packaging compliant regulations for non-direct food-contact print. The L350UV+LM is available with CMYK, Orange and Opaque White with a maximum print speed of 60m/min.
L350UV SAI Series
The Truepress Jet L350UV SAI series has been developed in response to the industry's need for mixed, short-run printing for the high-price and luxury segments. This new system enables significantly richer colour expression as well as superior scalability, enabling it to meet a wide variety of market needs. "SAI" refers to its extremely stable operation, highly accurate colour reproduction, and time-tested Integrated technologies.
Customer Success
"The Screen Truepress Jet L350UV press is a perfect fit in our new production process with its printing speed and quick production set-up we are confident to take on any jobs. Onpack will reduce customers' lead times, set-up costs, working capital requirements and help eliminate obsolete inventory."
– Michael Nankervis, Managing Director, Onpack Pty Ltd
"I chose the L350UV for two main reasons. The first and most important is that it has a variable width of paper that can be used across the press, rather than a fixed width. The second reason is that I want to be in control of my manufacturing costs rather than be influenced by any outside factors like a click rate."
– Dean Sproule, Managing Director, DS Labels