Print and Finish
Cleaning Solutions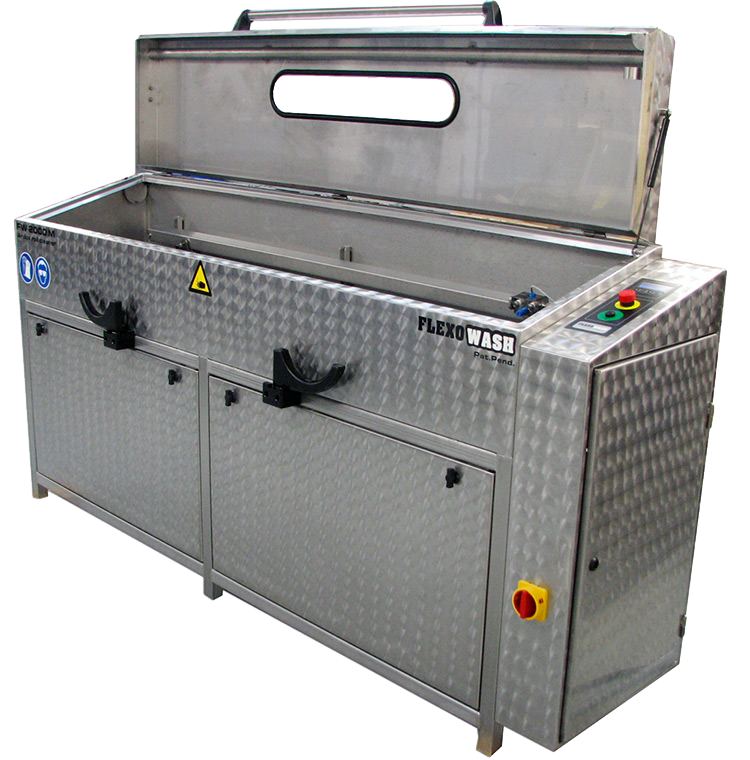 Pressroom Cleaning Equipment
A complete ranging of flexo cleaning machines for both wide and narrow web cleaning.
Product Range
Anilox Roll Cleaners
Fully automatic anilox roll cleaners will deep clean rollers, sleeves or gravure cylinders of all sizes. When used daily, your anilox rollers will perform consistently day after day.
Parts Washing
Our fully automatic parts washing units are designed to wash all types of printing parts quickly and easily. All of our parts washing units have a customized wash area to the clients need to maximise space used.
Plates Cleaners
Designed to gently and quickly clean all types of photopolymer plate material in conjunction with the use of environmentally friendly cleaning.
Consumables
A range of consumables perfect for on-press applications.
Customer Success
"I had no hesitation in choosing FlexoWash technology to give Ominta Anilox Cleaning the very best opportunity to provide a globally recognised brand and cleaning technology to the industry."
– Clint Windsor, Technical Manager, Ominta Anilox Cleaning Services
"Any flexo printer, whether using water based, solvent or UV inks, should have a unit like this if they are serious about delivering consistent results to their clients. This helps dramatically minimise the need for colour adjustments on future repeat runs which is a common factor with poor cleaning and management of anilox libraries."
– Steve Renfrey, Poly Products