Book a Sydney demonstration with the Screen L350UV+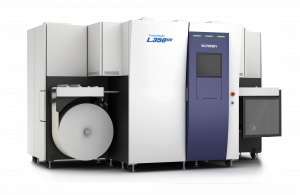 Productivity Up Up Up!
Sydney Demonstration Centre – Open
Jet Technologies has installed a Screen L350UV+ in the demonstration room of their Sydney head office.
For a short time the L350UV+ will be available for demonstrations and to run your test jobs for any label printers looking to invest in a digital printing press with a proven consistent uptime of +90%.
About the L350UV+:
The L350UV+ is available with CMYK, Orange and Opaque White with a chill roller for printing linerless labels and maximum print speed of 60m/min.
With limited availability book your demonstration today.