A step in the right direction: Oxo-degradable plastic films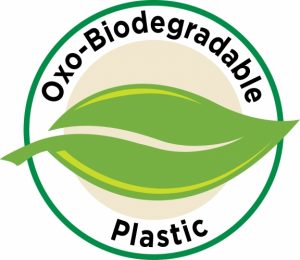 "Now that China has decided to stop collecting the world's rubbish, Australia and most of the world, find themselves in a tricky spot."
Previously we used to ship off our rubbish to China for a fee and they would then recycle it. Now that they have stopped taking other countries' waste, we suddenly find our land fill sites filling very rapidly and governments around the world are stressed by the situation.
We now have to deal with our country's rubbish ourselves, and it is not something we had a plan in place for.
Some of the current options include doing nothing, which is not a pleasing option at all; to move away from plastics to paper and other natural products, which is not an easy thing to do as plastics are functional in many instances; and to shift from plastics to either PLA (corn starch) or wood-based alternatives.
Shifting to PLA or wood-based alternatives
Supermarket giants Coles and Woolworths have recently made the choice to move their single-use plastic bags to PLA reusable bags in an effort to reduce plastic wastage.
The problem with PLA is that it comes from corn, one of the world's key food sources, and moving large volumes of plastic to PLA will have a substantial impact on the availability of that food source as well as its price.
In addition to that, PLA is far more expensive (perhaps 4-5 times the price of BOPP or PET alternatives), brittle and much harder to handle than regular plastic so would not suit the needs of many companies for their print labels and packaging. PLA is also not available in the same range of grades (matte, metalised).
Wood (cellulose) based products are even rarer and cost about ten times as much as their plastic alternatives, making it an even less attractive option and not a viable long-term solution.
Neither of these two solutions will make enough of an impact on the volume of plastics consumed in print and packaging, much less in the landfill we need to address.
A different option
Another option that has presented itself is to shift from regular plastics to Oxo-degradable plastics, which are made in the same way as traditional plastics, and on the same machinery, yet they contain an enzyme additive that accelerates degradation after disposal. As the film degrades it is converted into a food source for bacteria and fungi within a 1 to 2 year period.
The Oxo-degradable films are price competitive, as they are only approximately 15-20% more expensive than regular plastic grades. This makes them considerably more affordable than other options like PLA, which relies on a corn starch base that does not have a high structural quality.
Oxo-degradable films run in virtually the same way as regular plastic films, with almost all grades of plastic – conventional polymers such as PE, PP, PET – able to be transformed into Oxo-degradable versions. This minimises any disruption for companies when it comes to processing their labels and packaging.
Oxo-degradable plastic is also compatible with recycling streams containing traditional plastic, so do not have a negative impact on recyclability.
Taking positive steps
Plastic usage and its environmental impact has been in the spotlight recently, and as consumers continue to become more aware of the pitfalls of continued use this has had a carry-on effect to the companies they shop with. To avoid receiving negative backlash from consumers, companies have become more conscious of their own plastic use and have looked for ways to address this, starting with the banning of single use bags, as well as many food retailers and cafés starting to phase out plastic straws. Both of these are positive steps towards reducing the country's waste. However, there is still a lot of plastic in the world and companies need to really crack down on plastic use in their packaging if they want to make a big impact.
Many big-name companies have pledged to make 100% of their packaging recyclable within the next few years, but in order for that to be achievable there needs to be a viable option for replacing plastic. For now, that option seems to be oxo-degradable plastic, and while it is not a perfect solution for the plastic waste problem, it is at least a big step in the right direction.