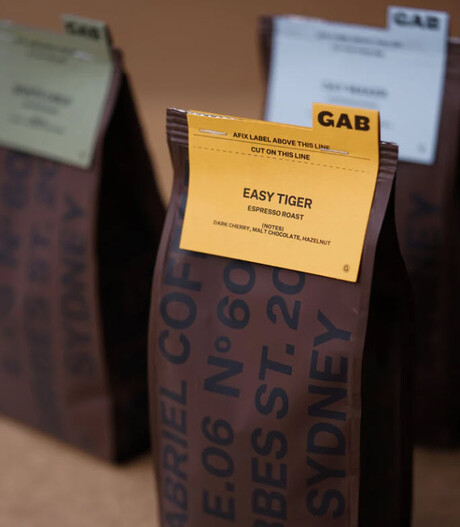 Gabriel Coffee Partners with Jet Technologies for a Fresh New Look
Sydney coffee roaster Gabriel Coffee has given its branding a modern facelift with new packaging and machinery from Jet Technologies.
Gabriel Coffee was founded in 2006 by Sam Gabrielian, who moved from managing his family cafe to roasting and learning the trade that laid the foundations for the company. The company currently roasts and supplies coffee to over 100 cafes. While its focus is wholesale, consumers are able to purchase directly via the website and onsite retail space.
Regularly reviewing its packaging, Gabriel Coffee recently made the decision to move to modern packaging to give the brand a new look. This involved transitioning to block bottom coffee bags with a new film and design, as well as investment in a Goglio G21 coffee packaging machine that has automated the production and filling of the new bags.
"Goglio vertical form fill and seal machinery produces coffee packaging made to order, which equates to half the cost of premade coffee bags, with a wide range of laminate structures," said Daniel Malki, Director of Jet Technologies.
Malki said the machine has a two-option dosing procedure, meaning coffee roasters can choose their dose size without overfilling their bags and forfeiting coffee supply.
The machine has helped the business refine its design using three different versions over a six-month period, allowing a flexible approach without facing packaging wastage issues.
"The packaging is sturdy, offering the thickness and structure we need for our coffee product. Our customers love the new branding and how the bags sit on the shelf. And the customer service from Jet Technologies and Goglio has been outstanding, with someone even coming out from Italy to ensure we got everything up and running properly," Gabrielian said.
Gabriel Coffee uses the Goglio G21 to package four of the five total blends it roasts in both 250 g and 1 kg bags.
as being produced from 30% recycled content,